In order to redeem a Gift Card you need to follow the following steps.
Step 1
Go to https://socialpottery.com and click on "Book Now" button at the right top corner.

Step 2
Select you preferred location and click in "Book now" button.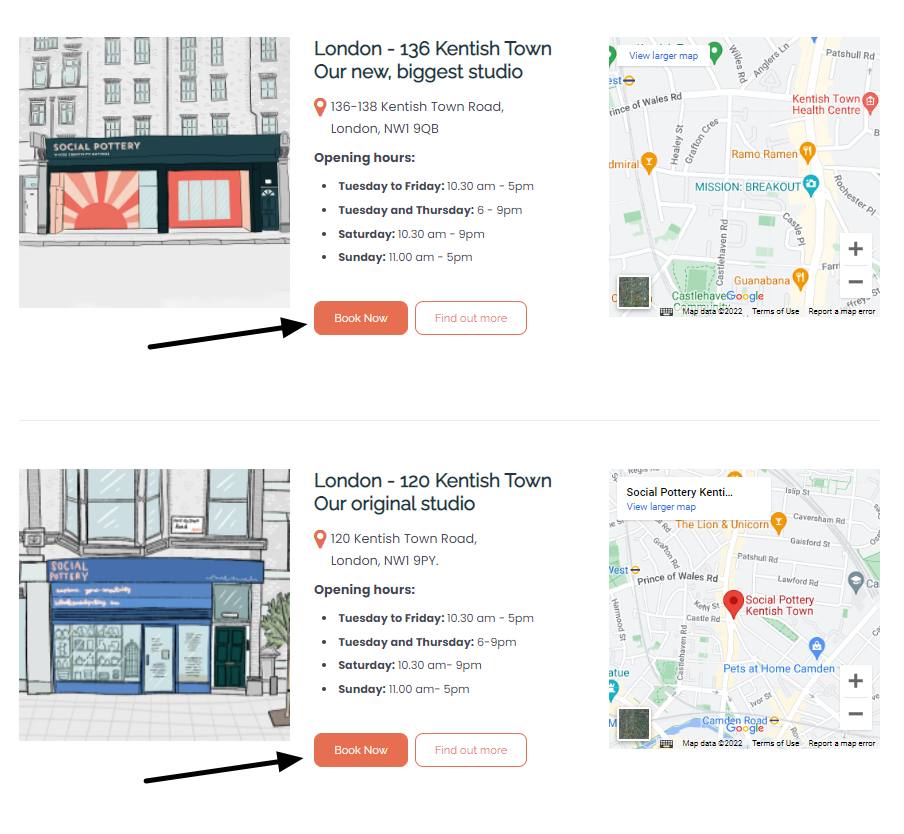 Step 3
Select a weekday, a session type and click on "Tickets" button.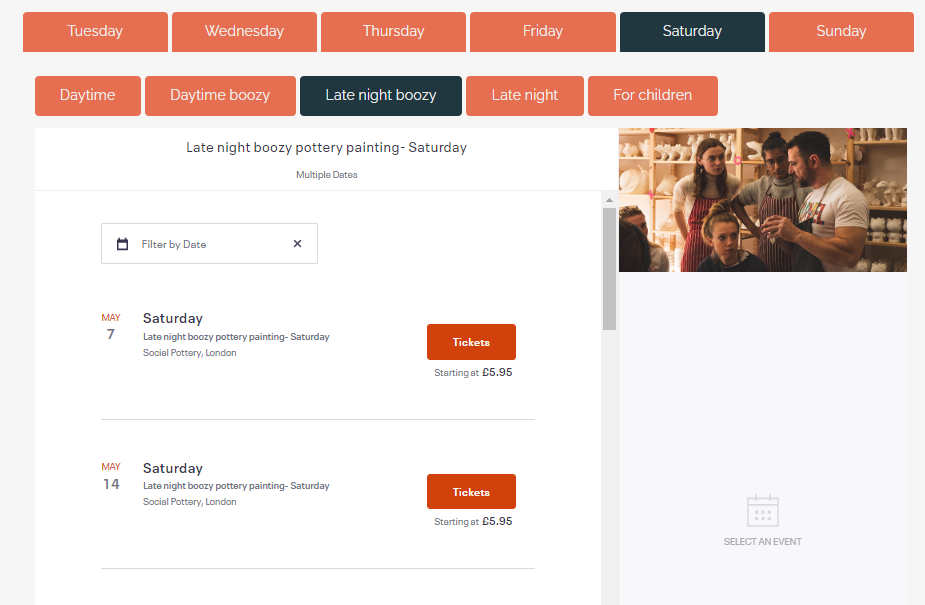 Step 4
Find the "Enter promo code" link and insert your Gift Card Code, you can find it at the email or pdf document sent to you and click "Apply"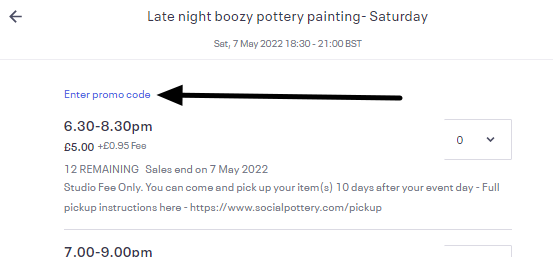 Step 5
Finish selectin your time and tickets quantity and finish the checkout, you will be able to see the Gifct Card applied as discount in the checkout page.